Hard Rock Café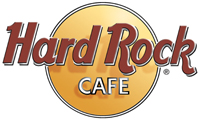 What started as an American diner in the heart of London has blossomed into a way of life. Hard Rock isn't just a name; it's a culture that aims to "Love all. Serve all." Hard Rock came jammin' into Pittsburgh in the summer of 2002 with an industrial ceiling and exposed-brick stage with indoor seating for 200, seasonal outdoor patio, and a 80 seat private indoor patio room overlooking the dancing fountain.
Location:

Bessemer Court

Phone:

(412) 481-7625

Hours:

Restaurant:
Sun – Thurs: 11am-10pm
Fri & Sat 11am-12am
Bar:
Sun - Thurs 11am-11pm
Fri & Sat 11am-1am

Website:

www.hardrock.com
Sales & Promotions:
Hungry Hearts Event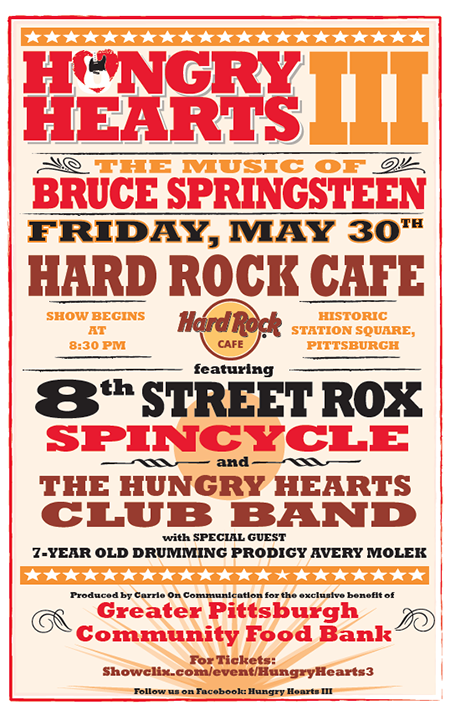 More than 320,000 people rely on the Greater Pittsburgh Community Food Bank now, and more than 30% are children. Think about what it's like to live on the edge of poverty and imagine a day without food for your family. Make a difference. Become a Hungry Hearts III event sponsor.